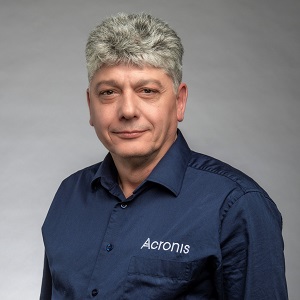 Ivan Doudin is a Bulgarian citizen, Regional Director of Acronis for Balkans and Turkey. With more than 28 years of experience, he has a proven record of accomplishment of successful projects and extensive management skills.
Mr. Doudin attained his Bachelor's degree in process control and automation. He began his career at Honeywell in 1991 as a Project Engineer in Sofia. After a variety of international positions and roles of increasing importance, he became the Regional Director for Acronis in 2018
As a Regional Director of Acronis Mr. Doudin is focused on expanding company presence in the Balkans Region and Turkey. He is also directly responsible for the sales activities and revenue of Acronis in the region.
Mr. Doudin holds a B.S. in Process Control and Automation Chemical-Technology University of Sofia (Bulgaria).